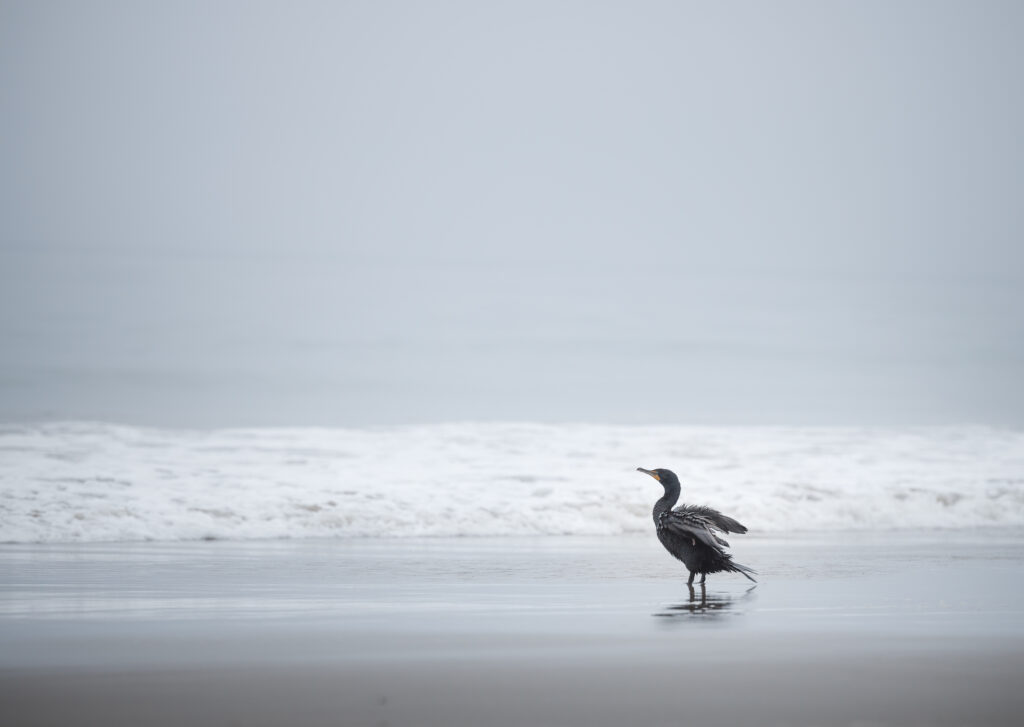 I was motivated to write this post after seeing an article this morning in the New York Times, California Edition, on Earth Day April 22, 2022.
I love walking this beach. Today, I can enjoy its beauty. The view at this place would have been a lot different and not as meditative back in 1969 when the entire area was filled with oil wells. One of those caused the 1969 Santa Barbara oil spill, and started the Earth Day movement. Those oil wells were capped, but not all successfully. Somedays, you can still see slicks and tar on the beach from the leaking wells that occasionally seep oil. I know, some oil is natural – but most of it not. On the positive side, efforts still continue to improve and to permanently cap the worse offenders of the seepage. It's always a good site to see those crews return and work on healing yet another leaky pipe under the ocean.
These Cormorants have a nesting site near this location. Over the past few years, their nesting sites have been somewhat disrupted by construction and freeway expansion work. Even if their numbers may have decreased a bit, these resilient birds have learned how to adapt. Today, I look at this proud bird and hope he's looking beyond to a world that is becoming cleaner day-by-day.